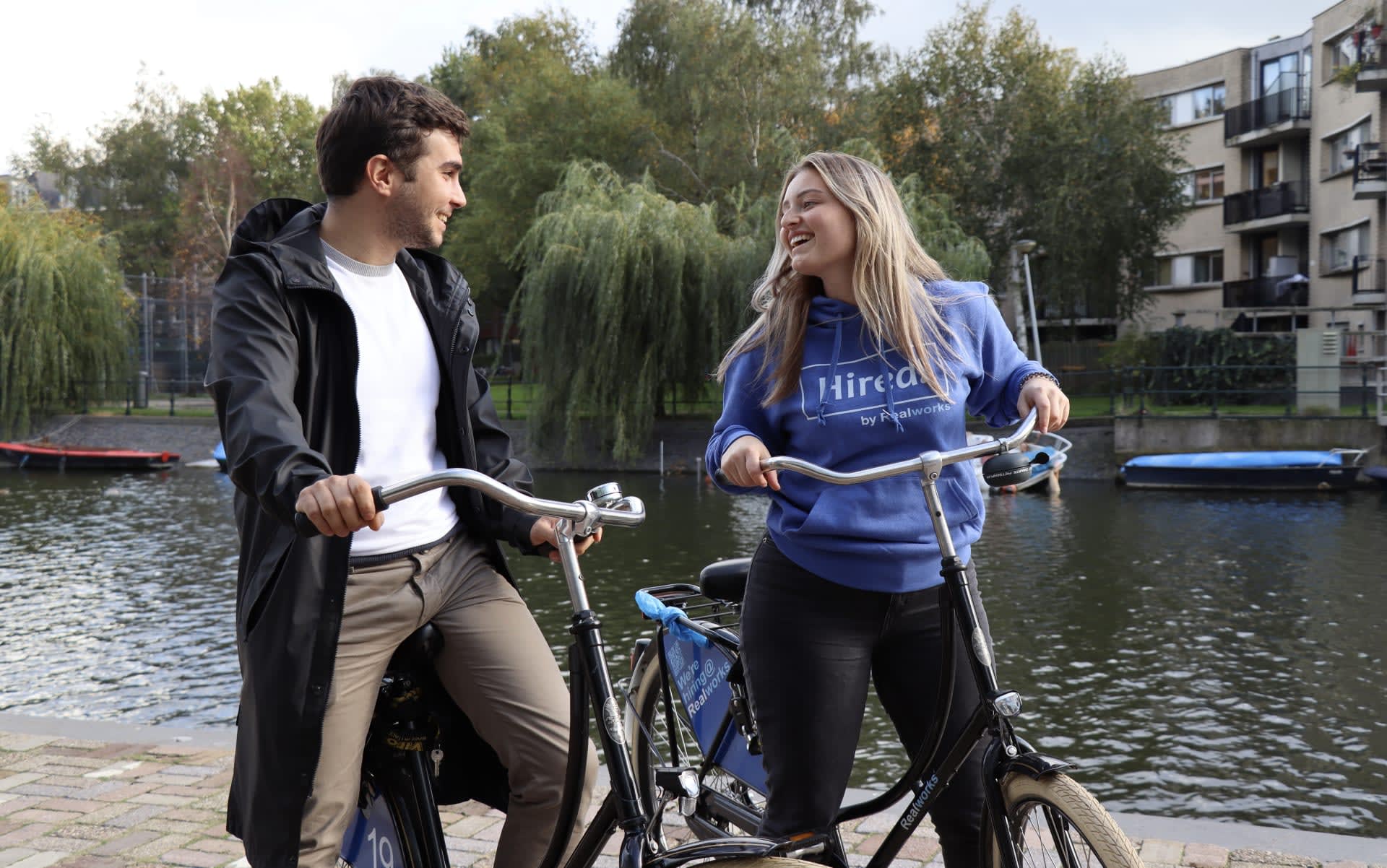 Java Developer
Amsterdam

,

Noord-Holland

,

Netherlands

Backend
Job description
Are you looking for an opportunity to show your REAL skills and knowledge? Working as a Java Developer at Realworks in Amsterdam might be the job for you.
In this role, you will work on several projects, which your code directly contributes to helping real estate agents in the Netherlands. Thousands of real estate agents are using Realworks to make their work easier and get rid of the paperwork. At Realworks, we know our assignments matter by providing IT services such as CRM, API, and the move.nl platform for brokers.
We are working Hybrid, which empowers each of us to work in a way that suits our lives. Whether you have family responsibilities, need study time, or wish to shower during your lunch break 😊, our approach of working flexibly is designed to help you balance your life. Do you get excited about working at Realworks? View our current vacancy now.
What are you going to do?
You bring a critical and curious view of things and see challenges. As a member of this team, you maintain and develop existing services. Also, you share responsibility for our software's overall design and innovation.
In this role, you will work:
- With Java 17, Tomcat, Spring Boot;
- With a clear vision;
- In a young and international team.
Your team:
In this exciting journey, you get the best out of yourself in an agile environment with a self-managing team. In this multifunctional team, we are all young, and the culture is informal. Having diversity and inclusion as part of our core values, we're proud to provide an environment where every employee can grow because of their difference.
Job requirements
Our job profile is not set in stone, but it would be nice if you have the following experience:
• You have a Bachelor's degree or level;
• You know Java like no other (we currently use version 17);
• Experience with SQL, Tomcat, and Spring Boot;
You are also:
• Results-oriented;
• Have a good knowledge of the English language;
• Curious and open to learning new technologies.

What we offer:
At Realworks we offer a lot of space for your own initiatives and personal development. We are located in a nice office in the city centre of Amsterdam, easy to reach by public transportation and car. Together with 100+ colleagues, we work in small teams, which gives you a lot of responsibility.
When you apply and join us, we offer you:
Good work-life balance;

International, fun, and flexible work environment;

When applicable, Realworks supports your relocation to Amsterdam;

Cool office in the city centre of Amsterdam and easy to reach;

Healthy lunch when you are working at the office;

Working semi remotely & travel allowances;

Dutch courses;

Quarterly meeting with fun activities and drinks;

Ownership and responsibility: you will be empowered to make a difference and introduce your own ideas.
How does our process look like?
1. You apply by clicking our application button;
2. Telephone screening by the Recruiter;
3. 1st interview;
4. A technical test;
5. 2nd interview;
6. Offer!
More information?
Contact our recruiter Faezeh Davari via recruitment@realworks.nl