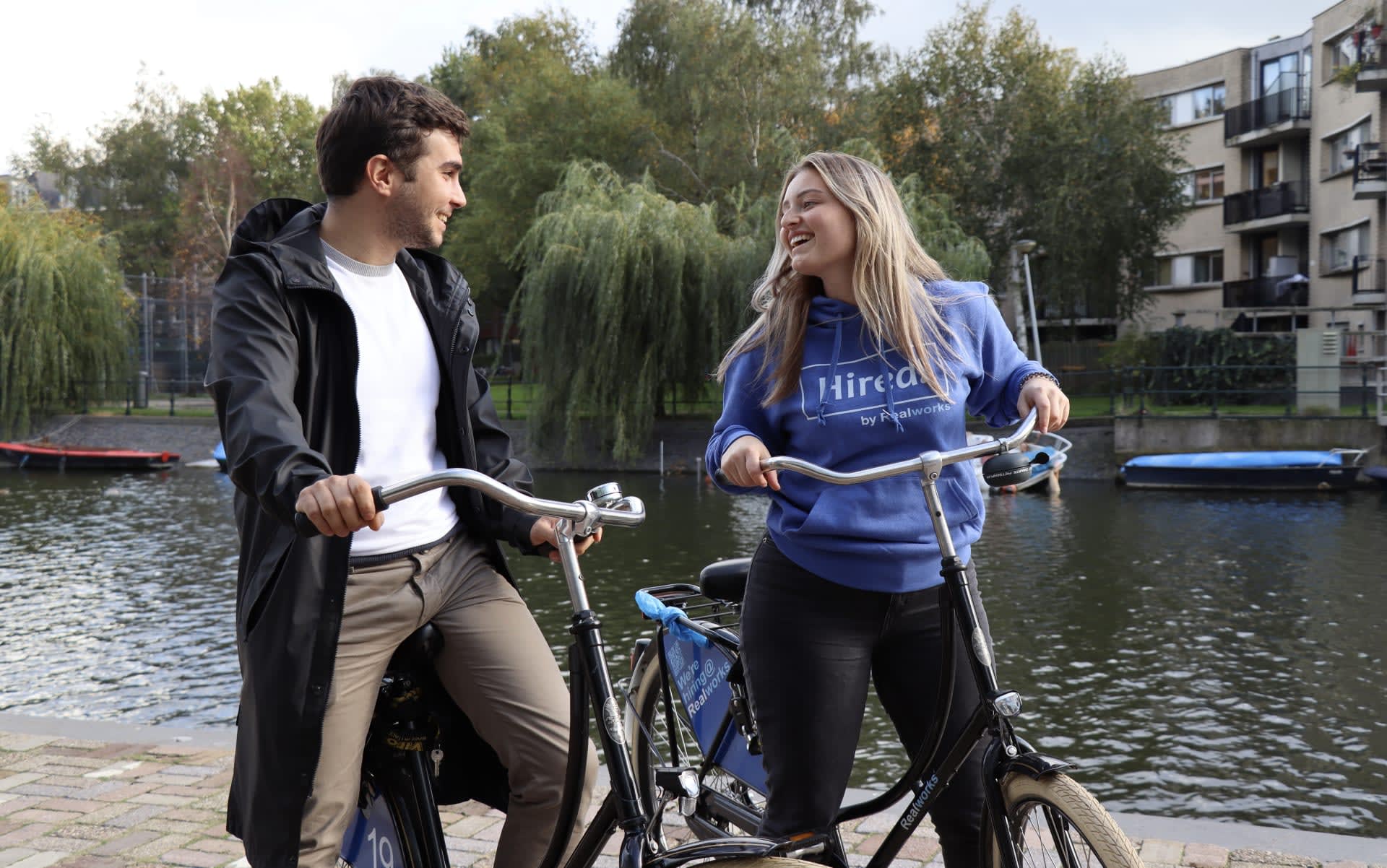 Senior System Engineer
Amsterdam

,

Noord-Holland

,

Netherlands

Sysadmin
Job description
Do you call yourself a Linux geek and do you live and die in the terminal? Are you in for a new challenge? We have the perfect role for you: Senior System Engineer at Realworks.
As a system engineer at Realworks in Amsterdam you are responsible for our IT landscape such as servers, databases, virtualization, microservices and network connections. Our application is 24/7 available and has around 20.000 users. Our systems are being observed constantly by our monitoring stack. You are proactive and your hacking mentality are required for the availability, stability and innovation of our IT infrastructure! You will contribute to the improvement of our security policy and there is plenty of room for own initiative and skill improvement.
In this role you will work:
In a young International, agile and self-steering team;
With technologies like Nginx, Tomcat, Dovecot, Puppet, Ansible, Prometheus, Icinga, Grafana, ELK, Kubernetes & GitOps;
In a Debian Linux environment;
On simple to complex incidents and changes. We are responsible for our entire IT infrastructure and webhosting for our customers (real estate agents);
Together with other teams to solve IT related problems.
Your team:
The Sysadmin team consists of 8 colleagues and together we are responsible for the infrastructure and webhosting of Realworks. Currently we are hosting 1500 websites for our consumers. Our team collaborates with other development teams such as team Tech to discuss and implement new technologies.
Job requirements
You have a bachelor's degree;
Strong knowledge on Linux (Preferably Debian);
A self-driven person who can identify, analyze and resolve complex problems;
Familiar with high availability solutions, DNS, TCP/IP, HTTP and NFS and firewalling;
Scripting skills with Bash/Python;
Experience with virtualization/hypervisors, webservices and proxies.
Experience with MySQL/MariaDB databases is a nice to have;
You are independent, curious and are willing to learn new technologies;
Experience with configuring mail servers and spam/virus scanning.
Nice to have experience with:
Puppet;
Ansible;
Kubernetes or Docker;
Working in an agile scrum team.
What we offer:
At Realworks we offer a lot of space for your own initiatives and personal development. We are located in a nice office in the city centre of Amsterdam, easy to reach by public transportation and car. Together with 100+ colleagues, we work in small teams, which gives you a lot of responsibility.
When you apply and join us, we offer you:
Good work-life balance;

International, fun, and flexible work environment;

When applicable, Realworks supports your relocation to Amsterdam;

Cool office in the city centre of Amsterdam and easy to reach;

Healthy lunch when you are working at the office;

Working semi remotely & travel allowances;

Dutch courses;

Quarterly meeting with fun activities and drinks;

Ownership and responsibility: you will be empowered to make a difference and introduce your own ideas.

How does our process look like?
You apply by clicking our application button;
Telephone screening by the Recruiter;
1st interview;
A technical test;
2nd interview;
Offer!
More information?
Contact our recruiter Faezeh Davari via recruitment@realworks.nl